The hard disk of the computer has limited storage to save multiple files and folders. But, when a file does not remain useful any longer, then the user deletes such files and the precious space is saved for the new files.
A deleted file is reached to recycle bin where it resides for 30 days and then deleted permanently. But, many people are not aware of the fact that files are not deleted completely from the system. But, they are overwritten with the new files. Actually, only the address of the file is removed from types of drives like NTFS and FAT.
The file eraser or shredder tool comes in handy to delete the file permanently. It removes the chances of file recovery through any means. Let's check some of the prominent file Eraser software that lets you choose to file and delete them so that they are unrecoverable forever.
CCleaner
CCleaner is the most reputed file remover software that is available for all the platforms like computers, smartphones, tablets, etc. it is available for Home and Business usage and there are different versions with their price range.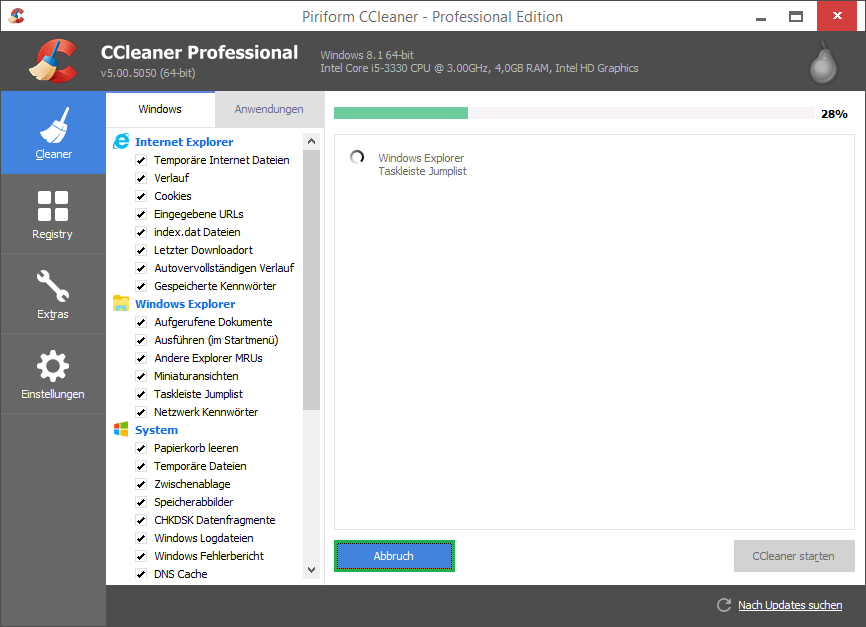 Benefits: The Pro version of the software has many benefits for all the users that want to clean their computers.
It can remove tracking applications and files while browsing the data.
It updates quickly to tackle new challenges.
It checks junk files in real-time.
It always cleans your browsers each time you close it.
It has Defraggler that keeps the hard drive data healthier and updated.
It removes the temporary files.
Eraser
Eraser is one of the open-source software that especially works for the Windows Operating System. It overwrites the data so that it becomes irrecoverable. It has multiple destructive algorithms to wipe out the data completely. Some of the important ones are the Gutmann method, American DoD 5220.22-M, British HMG IS5, etc.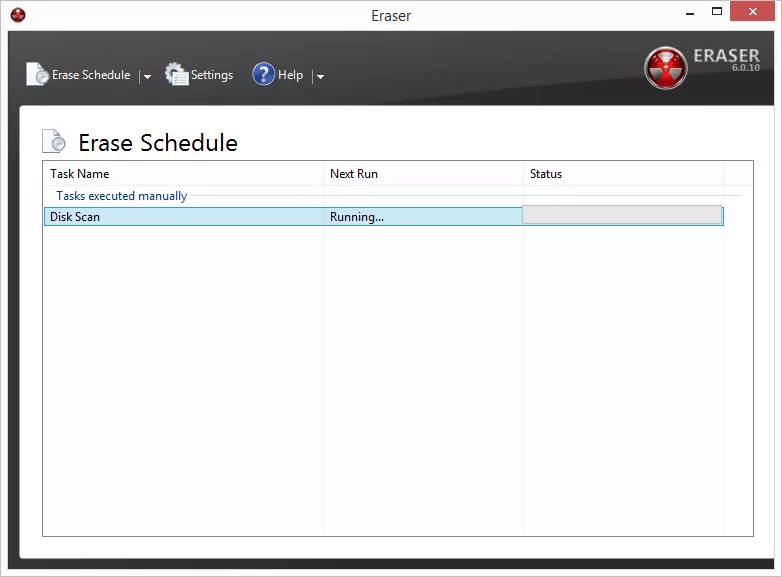 Benefits:
It lets you drag-&-drop files and folders that you want to remove completely.
It overwrites the same file multiple times to make them irrecoverable.
The software is updated constantly to provide a user a more stable build tool.
It is completely free for usage.
Kernel File Shredder
Kernel File Shredder provides an effective user interface to erase unwanted and private files. It shreds the files using several algorithms and they are deleted from the system.

Benefits:
It can schedule the shredding job at the pre-defined time.
Users can rename the file or folder for easier identification before erasing them.
It saves shredding information in the log files.
Users can choose some definite folders like Recycle Bin, Useless files, files, and folders, etc.
BitRaser Data Eraser
BitRaser Data Eraser is the professional data erasing software that can remove crucial data forever from the computer hard drive, external hard disks, laptops, and even servers. It reduces data leakage when you have older data that is not useful anymore. If you have such a business where you have to contain data and follow some industry regulation and compliance, then you should use this software to erase the data.

Benefits:
The software will erase selected photos, videos, documents, etc.
It will remove the browsing data in several web browsers like Chrome, Firefox, Edge, Opera, etc.
It can remove saved passwords in online banking, password, sign-in details, etc.
It can remove cookies, tracking, and other app traces.
It can schedule the file erasing activity at the future time.
Hardwipe data sanitation software
Hardwipe considers itself as the data sanitation because it can connect with the file explorer in windows and access the folders and files there. It is available for both free and professional usage and the free version can be upgraded to the professional version by purchasing the license.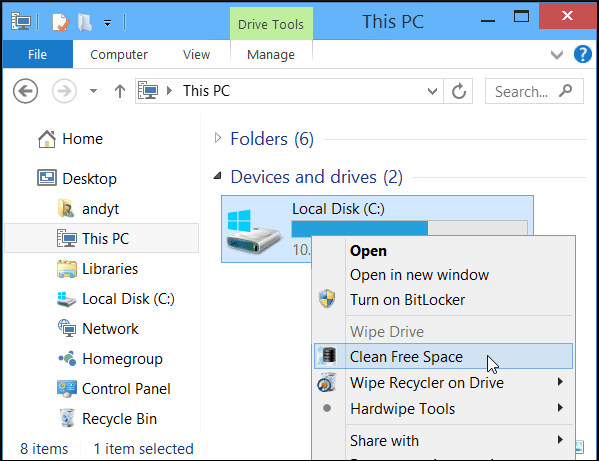 Benefits:
It can erase the whole internal drive, connected external media, and instant removal.
It can be started by selecting files, folders, and drive-by right-clicking them.
It can be used in the USB device with its portable edition.
There is a command-line utility to start the tool through commands.
The erasing activity will be saved in the log files.
IObit Unlocker
All the above-mentioned software can delete the accessible files and folder only, but IObit Unlocker can unlock such files that show various messages when the user is trying to delete them. If you are getting some messages like 'cannot delete files', 'access is denied', 'there has been a sharing violation', 'the file is in use by another program or user', then you should use IObit Unlocker and unlock these files for deletion.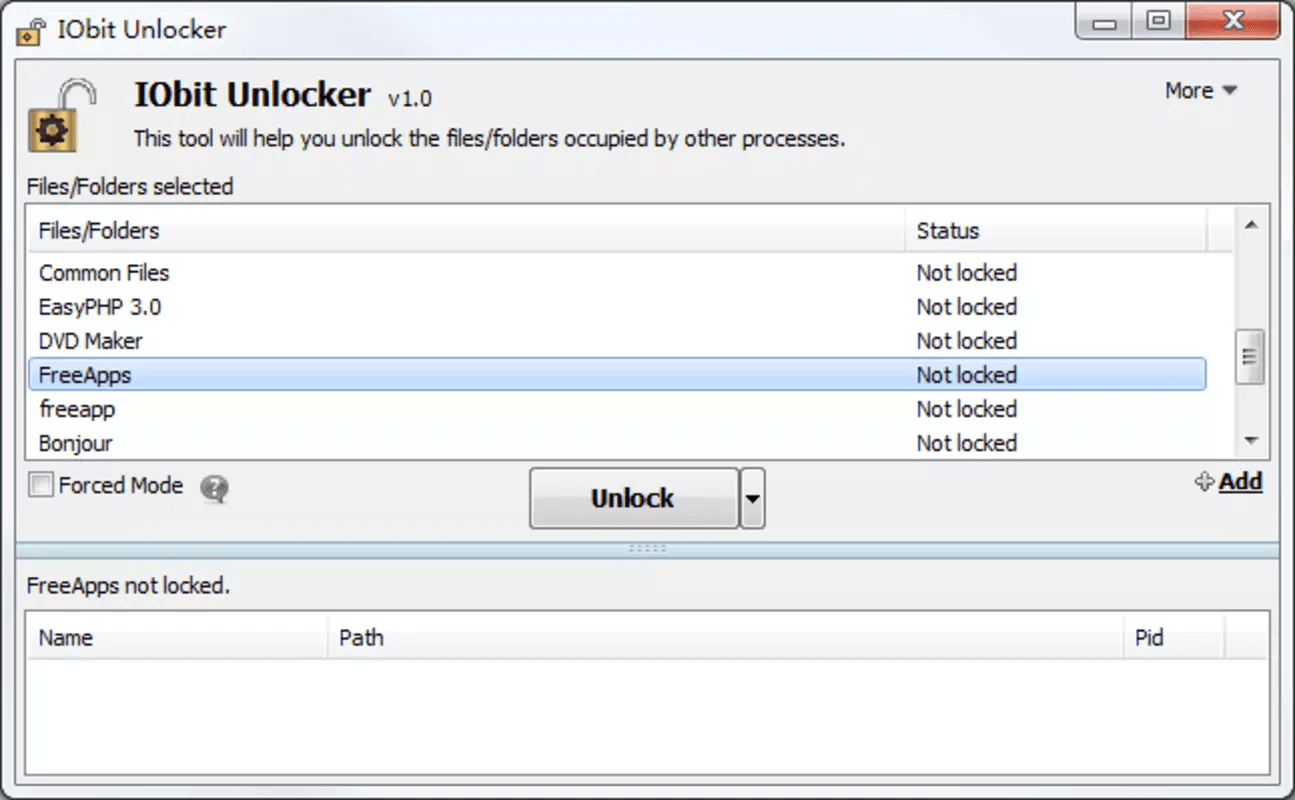 Benefits:
It has a simple and user-friendly interface.
It is free to download and use.
It can delete the locked files.
The user can keep the files after removing the locks.
Conclusion
In the given article, we have given you the top 6 files erasing software that are best to use in Windows 10. Today, when the threat of hackers, spyware, and ransomware is increasing day by day, then you need such software in your system. You can use any suitable software and delete your files. It will not only protect you from such threats but will save your business from managing unnecessary older files that are no longer usable.