The home screen of the software provides two options, namely: 'Select Mailbox' and 'Find Mailbox'. The 'Select Mailbox' must be clicked when the location of the OLM file is known, else the user is advised to click 'Find Mailbox'.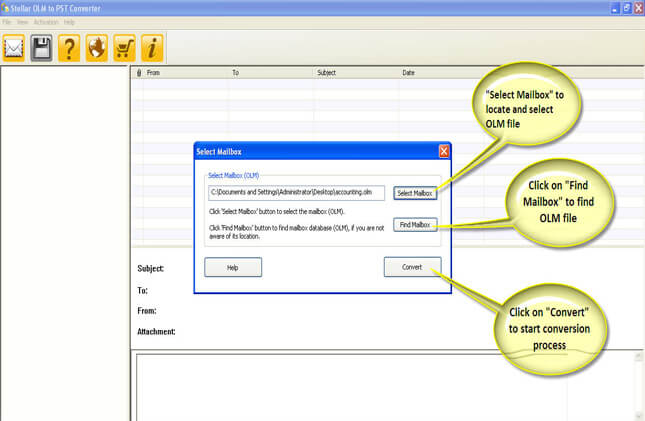 The software scans the selected OLM files to convert them in PST and other file formats.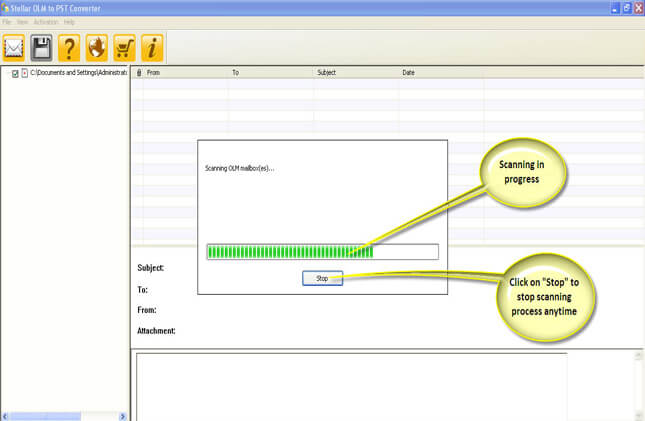 The converted OLM file items can be previewed. The tree-like arrangement on the left pane displays the email components. For the detailed preview of any item, the user can click the component which gets displayed on the right pane of the Window.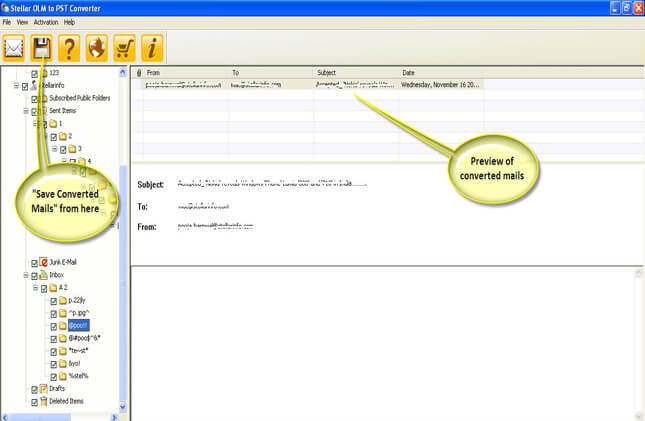 Select the file format in which the converted OLM file is to be saved.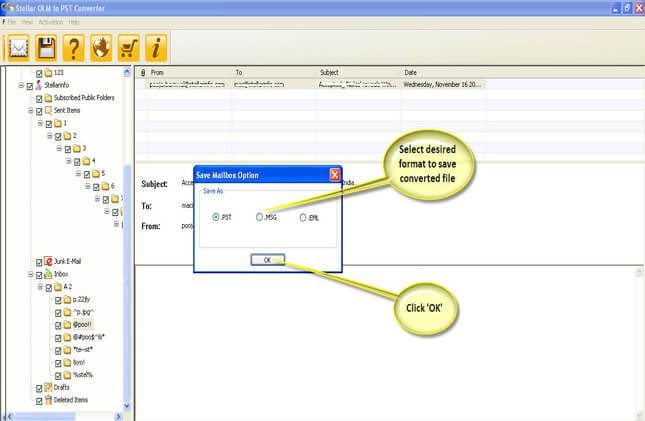 The OLM files can be converted into new PST file or append into the existing PST files.