Email is an integral part of day to day life of an individual or business. A normal user sends or receives emails only when it is necessary to do so, but a business commits a constant email flow daily. So, the email client that the user use should fulfill the requirement of email communication. Both Microsoft and Apple provide their default email clients that can support emails from the different mail servers.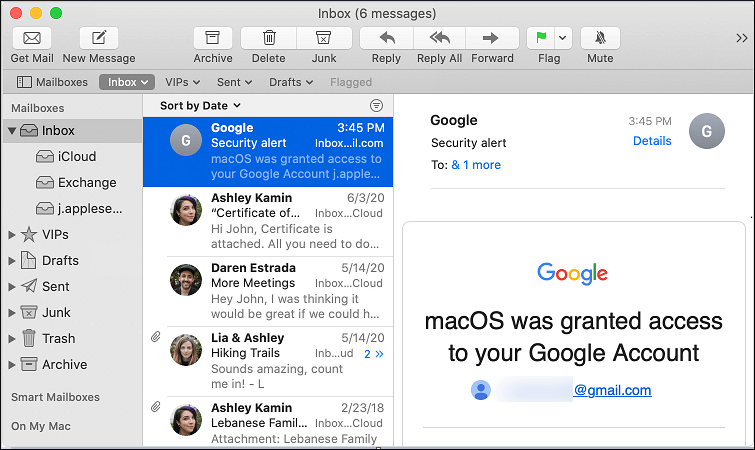 Today, we will learn that how you can backup Apple Mail to external drive. The Apple mail cannot save the email directly on an external hard drive. It can export the emails to an offline MBOX file and that MBOX file will be saved on the hard drive. Furthermore, you cannot open the MBOX file to other email clients except Mozilla Thunderbird. If you want to access the backup file in Outlook, then you should convert the MBOX file to PST and open it.
Benefits of taking backup Apple Mail to external drive
Taking a backup of Apple Mail is highly beneficial for any business. Even normal users can take a backup to protect their data. The emails are the direct target of hackers, malware, spyware, ransomware, etc. The backup file can be a savior when the emails become corrupt or deleted
If the data is lost, then rather than doing a professional recovery which is quite expensive, you can easily restore the data with the help of backup.
There is a size limitation with each email client or application. When the Apple mail reaches its limits, then a backup can help you in saving the data in an accessible backup file and creating more space for the mailbox.
Backup Apple Mail to external drive can save you from catastrophic situations like physical damage or external catastrophes.
Apple Mail is a direct target of hackers and they try to steal your data using various phishing methods. The backup data is extremely useful when an email account is hacked and you want to restore it.
Export Apple Mail to MBOX
Start Apple Mail and open the account that you want to save on the external hard drive.
Select the folder and go to the Menu bar. Here click the Mailbox option. Then choose Export Mailbox.

Select the destination folder to save the MBOX file and save it there.
Now an MBOX file is saved on your computer and you can backup Apple Mail to external Drive easily. If you want to access the MBOX file on your computer, then you cannot open it because Outlook for Mac does not open such files.
Suppose you have taken a large backup in different MBOX files and later you want to restore some of them. Then you cannot open them and generally, users like to save their backup files on a different computer like Windows. In such a condition, you need to convert the MBOX files to PST to open them in Windows Outlook.
Final Words
Outlook for Mac exports the selected folders to an MBOX file that is another data file that can be saved to another hard drive easily. If the user wants to open the MBOX file, then he/she should use a professional MBOX to PST Converter software that will not only convert the MBOX file content, but also protect the integrity, structure, and hierarchy of folders. Some professional converter software also provides a preview of selected items before conversion.