 Data Recovery Software
Perform Data Recovery, Email Recovery & Email Conversion in a Single Go
The information technology has evolved to such an extent that it no more requires hefty physical devices to save the data. With cloud technology as centrestage of all domains, the enterprises rarely go for system-based storage. Still the data is saved and sometimes faces huge risk of getting lost. Some of the vital reasons behind the loss of information are inconsistency in data or virus attacks. Have you ever faced a situation where the storage device of your computer has got damaged? Have you accidently deleted your backup data instead of the oldest one? Then it is wise to opt for the Data Recovery & Backup tool from Data Repair Tools to restore your valuable data.
Email is quintessential mode of communication among professionals. With so much of advanced technology users are provided with various email clients whch can be chosen according to particular requirements. What would one do in case he wants to view his email from different email client or he has accidentally deleted important emails? How migration could be done from one email client to another? For this it is recommended to use file recovery solutions from Data Repair Tools.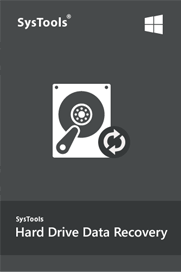 Windows Data Recovery Software
Get all the issues associated with data loss, resolved at the single click of SysTools Windows data recovery software even if the storage device has been perfectly formatted or rewritten. SysTools Windows Data Recovery Software works with the OEM support that runs the default factory image on the drive by formatting and repartitioning the hard disk drive. The data can be perfectly recovered even if it is the case of "Missing Operating System" situation.
Highly effective in recovering lost data from external/internal storage devices.

Helpful in retrieving information lost due to damaged or deleted hard drive partition.

Supports data recovery from most of the devices like CD, DVD & Blu-ray Discs.
Testimonials
" I had lost all hopes when my camera's memory card gave in. Thank heavens I came upon this wonderful website and found SysTools Windows recovery software to recover my pictures and videos from the memory card I thought had gone bad."

" The scan and review process is so transparent; I could see the files that had been accidentally deleted! When I was sure that these were the files that is when I decided that this software is definitely for keeps!!"

"Wow! That was a close one!! Thank you, Data Repair Tools! Without your wonderful tools, saving my job would have been impossible had you not helped me repair my database!"