"I work in a financial firm and we have a great number of clients whose accounts we handle. Because we communicate a lot over emails, so our boss said that we should have a professional email manager to have an effective email conversation at a secure medium. But, it started an argument between the members that which platform is suitable for us – Either on-premises Exchange Server or the cloud Microsoft 365. Some were arguing in the favor of on-premises Exchange Server and many were taking the side of Microsoft 365 due to its great flexibility and instant data availability. We looked for their pros and cons and extracted as much information as we could."
The above is a common scenario that each business faces when it wants to adopt Exchange Server as its email-manager server. The on-premises and cloud versions may seem completely different but Microsoft has made sure that the businesses will get maximum benefits from both platforms.
Comparison – On-Premises Exchange Server Vs Microsoft 365
There are ample number of features that you can compare head to head, but in the present article, we will pick some broad features and compare the platforms based on them.
Pricing
Adopting the Exchange Server in your business environment requires a monetary budget to maintain the Server. Both on-premises Exchange Server and Microsoft 365 have different plans and editions that the business can purchase as per the number of users and applications they require;
Exchange Server – The modern version of Exchange Server 2019 comes into two variations – Exchange Server 2019 Standard and Exchange Server 2019 Enterprise. The main difference between the two versions is their capability to hold the total number of mailbox databases.
Exchange Server 2019 Standard –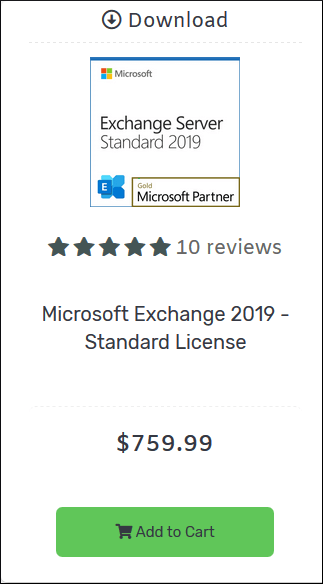 The Standard License is suitable for the smaller organizations that need a lesser number of mailboxes and databases to manage. It can also be used in the non-mailboxes roles in the larger exchange deployments. It can contain 1-5 mailbox databases.
Exchange Server 2019 Enterprise –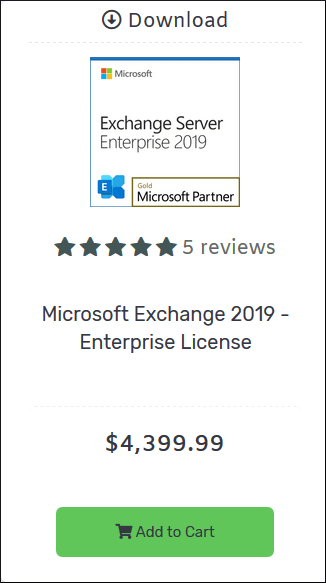 The larger organizations with a great number of employees can satisfy their needs with the Enterprise version of Exchange Server. It can contain a 1 to 100 mailbox database effectively.
To install the Exchange Server to your environment, you need Windows Server also because an Exchange Server can be installed only on a Windows Server. Exchange Server 2019 specifically supports the Windows Server 2019.


Microsoft 365 – Microsoft 365 provides its license through a subscription-based model. The user creates a Microsoft account and gets the User Subscription License (USL). Then the user can purchase the subscriptions that will include the Exchange Online, SharePoint Online, Microsoft Teams, and Office ProPlus.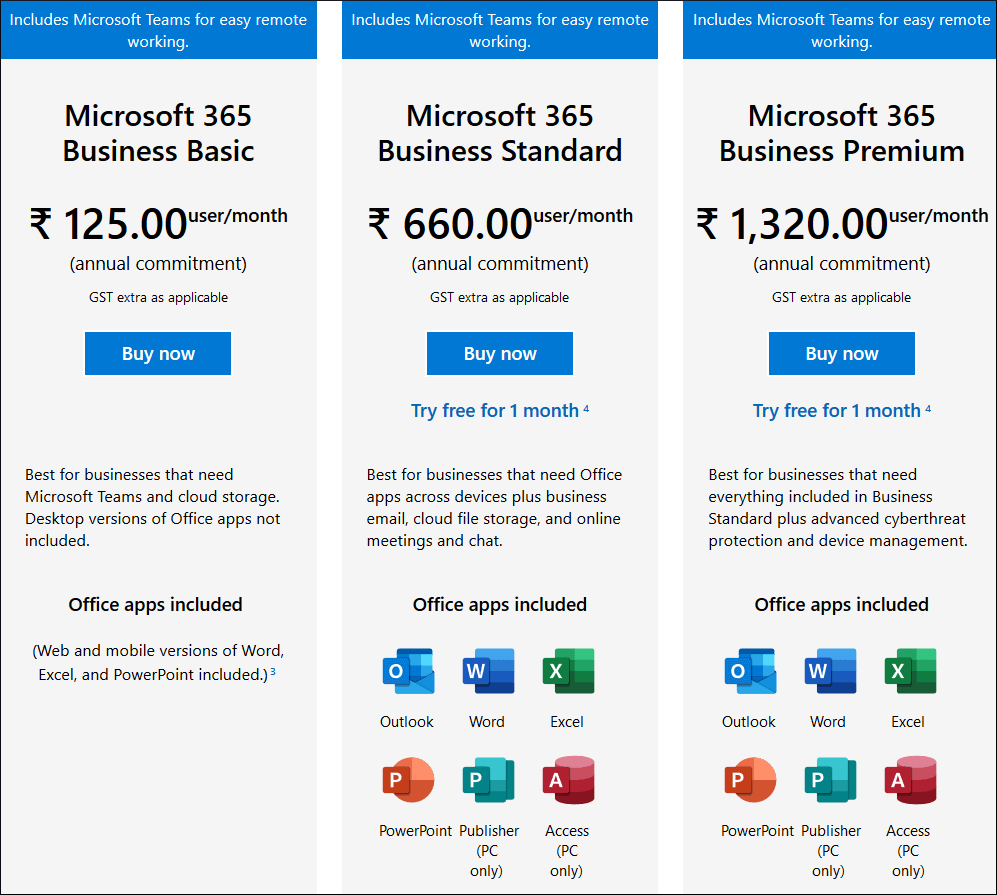 Storage
Microsoft 365 offers more storage space for their mailboxes saved in the database.
Exchange Server – The default database size limit for the databases of Exchange Server Standard Edition is 1,024 gigabytes. For the Enterprise Edition, there is no limitation associated with the storage capacity for a database. The Exchange Store checks for the size of databases and if it finds any database storing unmanageable mailboxes, then it will dismount from the Exchange Server.
Microsoft 365 – The Exchange Online has different limits for the variety of mailboxes for the different editions. But for user mailboxes, the minimum size limit is 50 GB for Business Basic and 100 GB for Enterprise E3 and E5.
Security
Microsoft has given both platforms a great consideration for a high-level of security, encryption, and routine security updates.
Exchange Server – In Exchange Server, the Administrator can take the assistance of a great number of tools like Microsoft Baseline Security Analyzer, Microsoft Security Configuration wizard, Security Compliance Manager, Exchange Best Practices Analyzer.
All these tools work separately and at different levels to analyze the data and bring the required information.
Microsoft 365 – There are multiple Security and Compliance settings in Microsoft 365 that empower the behavior and data retention of the mailboxes.
These settings are Data Loss Prevention, Exchange Auditing Reports, Messaging records managements, Message Encryption, Mail Flow rules, In-Place eDiscovery, etc.
Backups
Backups are the assurance of the safety of your mailbox data and there are default backup settings available in both on-premises and Microsoft 365 accounts.
Exchange Server – Exchange Server uses the external Windows Server Backup application to take the backup. It takes the VSS Full Backup and lets you save it either at the local drive or at a remote shared folder. The total time required to complete the data depends on the size of the mailbox.
Microsoft 365 – There is no traditional method or application to take the backup of the Exchange Online mailboxes but there is enough storage space left in the mailbox space, then you can choose to take the backup in the archiving format. You can enable the archive mailbox and take the routine backup in it.
Quick Review
Choose the Microsoft 365 platform for beneficial facilities like automatic updates, low maintenance costs, anywhere accessibility, no hardware installation costs and for advanced services like SharePoint, OneDrive, Skype for Business Server or more at the same cloud platform.
While On-premise Exchange Server will suit you better if you want to prevent online data threats, perform controlled server management, data backups, have complete authorization and perform full mailboxes archiving easily.
So, the choice is totally yours, decide the best out of the two popular working platforms for your organization considering the above-mentioned factor differences for improving productivity, security and work convenience.
Other crucial factors to consider for deciding the working server or platform for the organization are –
Type of business
Size of business (including working members)
Total cost investment or budget
Duration of work
Adaptable platform features
Resources expenditure
So, take time, think wisely and start the implementation or migration process for your chosen platform. If you want to migrate your business from On-premises Exchange Server to Microsoft 365, then try the best Exchange to Office 365 migration tool and experience the easiest data migration.
Conclusion
The above factorial differences between the two platforms clearly explain their different methodologies. The business can choose any platform that suits them better and gain immensely from it. If you are using any other email platform, then there is multiple professional migration software that can perform complete migration from your platform to either on-premises Exchange Server or Microsoft 365.